New Frontiers in Integrated Health: The Medical Psychiatric Home*
Presented By: Muhamad Aly Rifai, MD, CPE, FACP, FAPM, FAPA
Board certified in Internal Medicine, Psychiatry, Psychosomatic Medicine and Addiction Medicine, Dr. Rifai has been recognized by the American Psychiatric Association as a scholar in clinical research and has presented many courses on clinical and research topics during annual meetings of the American Psychiatric Association. Dr. Rifai spent more than 15 years in private practice, including several years in an academic setting at the National Institute of Mental Health in Bethesda Maryland, combining teaching, clinical practice and research.
Thursday, September 10, 2015
Registration & Light Refreshments: 12:30 - 1:00 p.m.
Program: 1:00 - 3:00 p.m.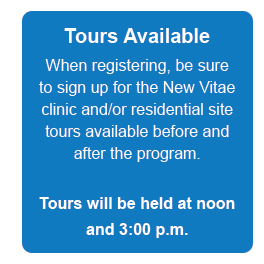 New advances in the treatment of psychiatric and substance use disorders have necessitated the integration of the treatment of medical disorders to effect the best person-centered outcomes. Integrating psychiatric care, treatment of substance use disorders and primary care services produces the best outcomes and proves the most effective approach to caring for people with multiple healthcare needs. Health care workers play an important role in planning, providing and assessing care, and thus will need to play a significant role in the integration of care. As such, understanding the foundations, practices and challenges of integrated care will be critical as we see this important paradigm shift.

We will present examples of the successes and challenges in implementing models of coordinated and integrated care, one is in the context of substance use treatment and one in the context of treatment of individuals with severe mental illness.

Location:
West End Fire Company
1319 Park Avenue
Quakertown, PA 18951

Cost:
To attend: FREE
CEUs*: $15 for NASW members
$25 for NASW non-members (payable to NASW-PA via check or money order only)

RSVP to: Tracy Semmel at 610-965-9021, ext. 221 or, tsemmel@newvitaewellness.com by Monday, September 7. When registering, please indicate your interest in receiving CEU's for your participation, and in joining one of the tours referenced above.

*2.0 CEUs are available for Social Workers, Personal Care Home Administrators, Marriage and Family Therapists and Professional Counselors

CO-SPONSORED BY: